Levelers in Special Design
Levelers for special applications and special fields of use
Based on ist know-how in leveling and processing flat material, SCHNUTZ has always developed and manufactured levelers for special applications. One frequently built version here are pre-levelers, which are used in particular in strip processing lines that also process thicker material.
However, the special machines also include levelers for flat and rod material that also have a rounding unit with the help of which the strip edges are prepared for further processing during the leveling process. This enables a particularly economical process, as two different operations take place in one machine.
SCHNUTZ also builds levelers in pull-through configuration for special applications. Areas of application are, for example, tinplate production, endless strips and the tube industry.
Contact us if you are looking for a leveler for a special area of application. We welcome special challenges.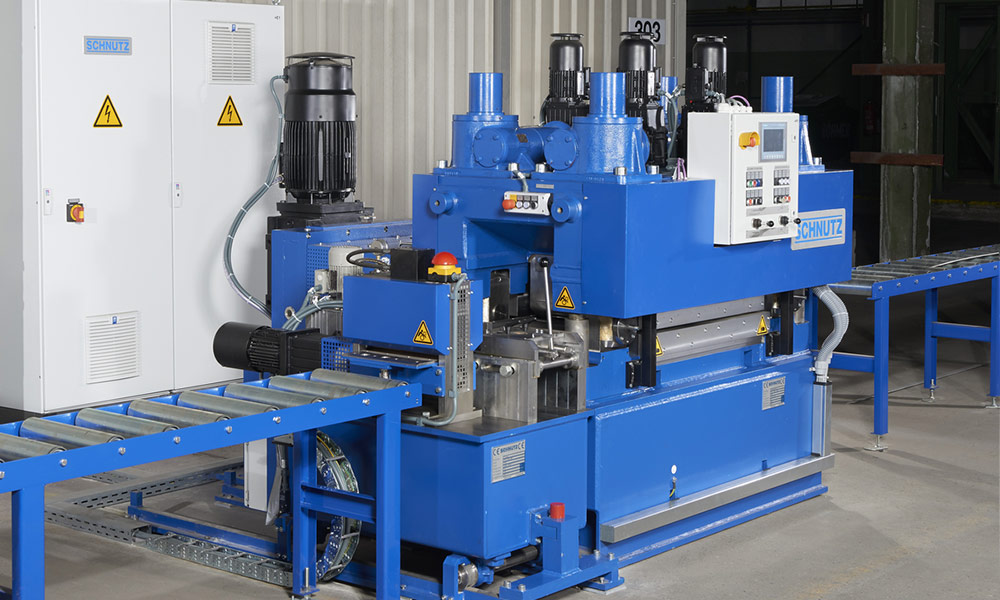 Our services include:
detailed project consultation,
customer-oriented kick-off meeting,
in-house design office,
intensive interaction between mechanical and electrical design,
high value-added chain with in-house manufacturing and assembly,
intensive exchange with our and the customer´s logistics,
external assembly and commissioning with SCHNUTZ engineers,
successful project completion.
Advantages of a SCHNUTZ leveler: