Levelers for Coil Processing Lines
Flexible design for highest demands on flatness, surface quality and residual stress state
A precission leveler is the heart of every strip processing line. Only with a leveler that is adapted to the product and the respective requirements can optimum flatness and a low residual stress state of the strip material be ensured.
SCHNUTZ is the expert for levelers in coil processing lines. These include cut-to-length lines, multi-blanking lines and strip feeding lines. With our know-how, we advise you on the selection of the optimum leveler for your application.
SCHNUTZ levelers are used for steel and non-ferrous material and for both hot-rolled and cold-rolled flat material. Through close cooperation with the respective customers, we have developed special solutions for aluminium and high-strength steels, for example.
The flexible design of our levelers also allows easy integration into existing lines, for example as part of a line upgrade to higher strength material.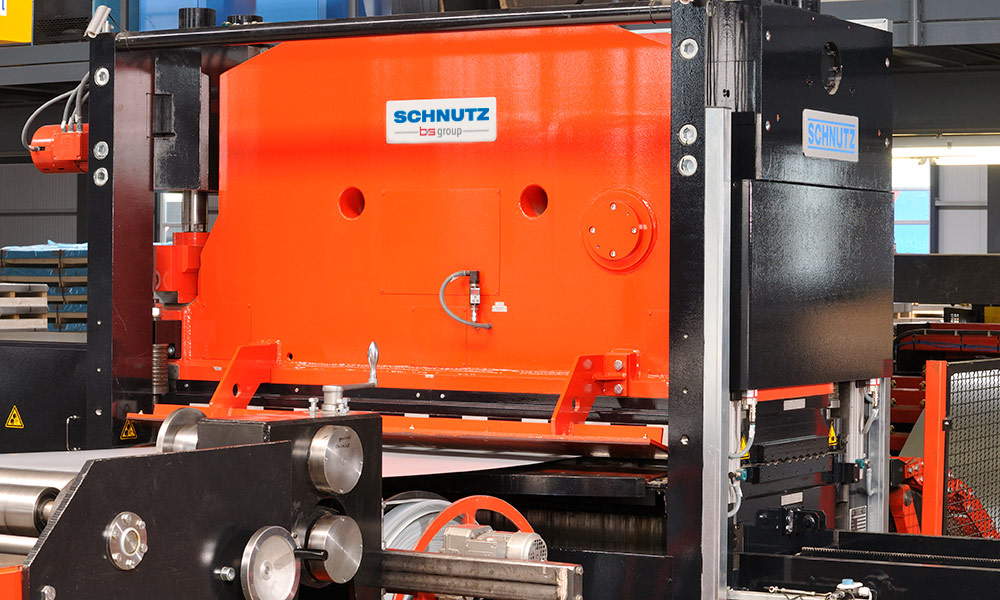 Our services include:
detailed project consultation,
customer-oriented kick-off meeting,
in-house design office,
intensive interaction between mechanical and electrical design,
high value-added chain with in-house manufacturing and assembly,
intensive exchange with our and the customer´s logistics,
external assembly and commissioning with SCHNUTZ engineers,
successful project completion.
Advantages of a SCHNUTZ leveler: