For perfect flatness and low residual stresses
The flatness of sheet metal products is becoming increasingly important. In addition to optical requirements, increasingly demanding conditions are being placed on flatness for functional reasons.
For customers who require a leveler for parts, SCHNUTZ has developed a new leveler for parts – based on many years of experience. SCHNUTZ has consistently applied ist proven concept of the high-performance leveler to this special area of application.
The overriding design principle is an extremely rigid design of the machine body. Only an appropriately rigid design ensures that the adjustments made actually serve to form the material to be leveled and do not merely compensate for a deformation of the machine body.
SCHNUTZ offers a modular machine series that covers a wide range of applications with material thicknesses from 0.4 to over 40 mm. All metallic materials that have a plastic deformation capacity can be leveled.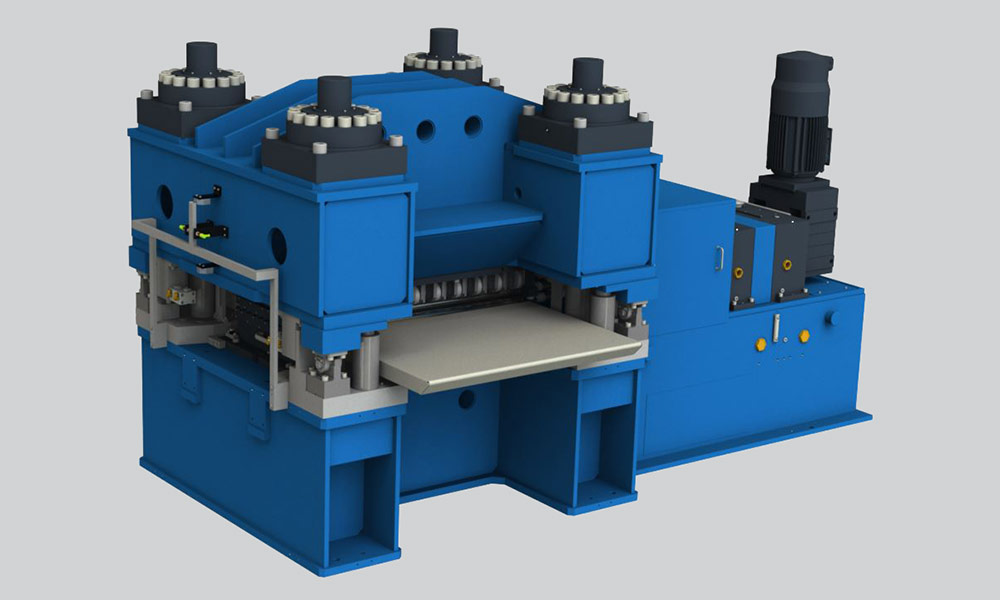 Our services include:
detailed project consultation,
customer-oriented kick-off meeting,
in-house design office,
intensive interaction between mechanical and electrical design,
high value-added chain with in-house manufacturing and assembly,
intensive exchange with our and the customer´s logistics,
external assembly and commissioning with SCHNUTZ engineers,
successful project completion.
Advantages of a SCHNUTZ leveler: