Levelers for Perforated Sheets
Exactly aligned perforated sheets for perfect quality
Perforated sheets have conquered a wide range of applications. They are used in many areas. Perforated sheets ideally allow the combination of visual and functional aspects and ensure, for example, optimum air throughput or high noise insulation with an attractive appearance.
The production and especially the leveling of high-quality perforated sheets is a very special challenge. When perforating the sheets, flatness errors cannot be avoided despite high technical efforts. However, perfect flatness and a low level of residual stress is an essential quality feature of perforated sheets.
SCHNUTZ developed special levelers for perforated sheets more than four decades ago. Since then, these machines have been developed further in close cooperation with our customers. Today, we are the undisputed technology leader in this field and offer our customers customised and economically attractive solutions.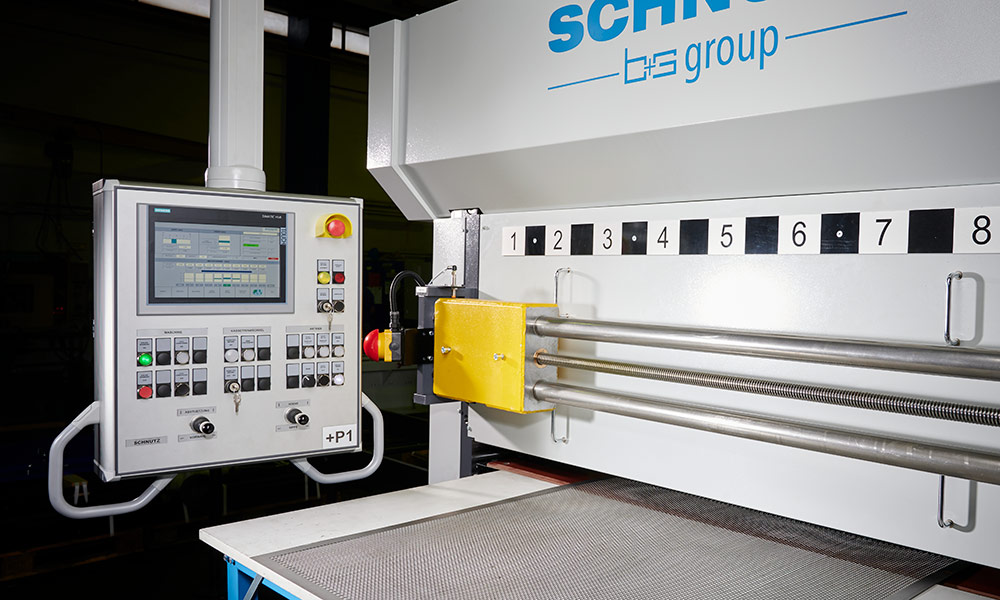 Our services include:
detailed project consultation,
customer-oriented kick-off meeting,
in-house design office,
intensive interaction between mechanical and electrical design,
high value-added chain with in-house manufacturing and assembly,
intensive exchange with our and the customer´s logistics,
external assembly and commissioning with SCHNUTZ engineers,
successful project completion.
Advantages of a SCHNUTZ leveler: